Nick Adderley is proud of his love of small displacement bikes and his Skyteam Ace is a great example. With a humble CG125 clone engine, Nick was able to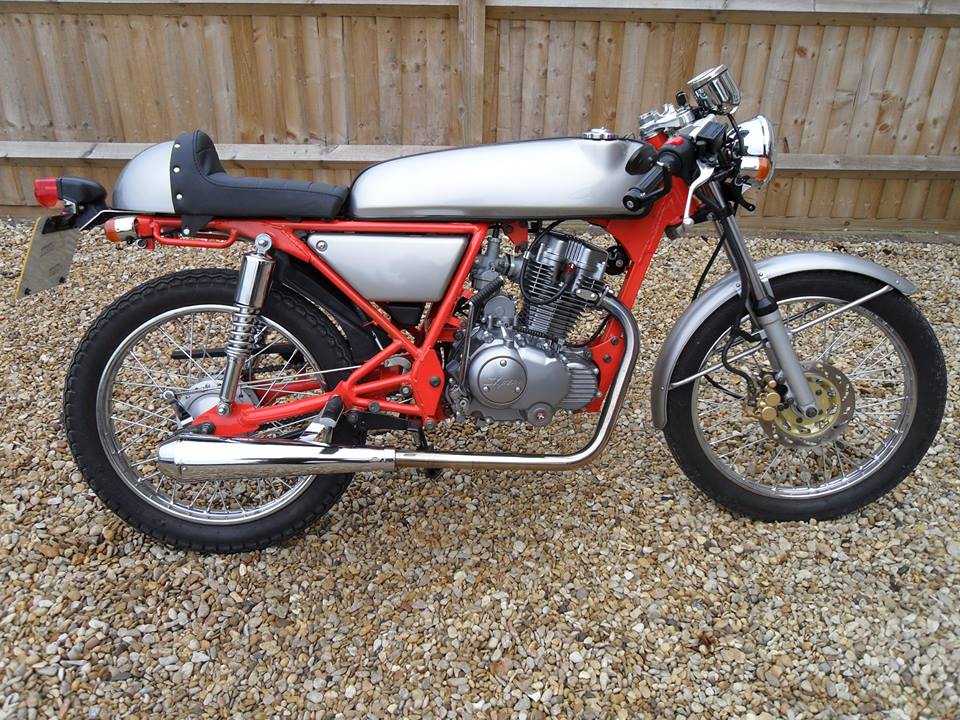 double the horsepower from 4.8 to 9 HP! This allows him (on his 6′ – 4″ frame) to generate a considerable fun factor.
Nick tells Motorcycle Melee that the  bikes of his youth were always small, nothing bigger than a 250 — fast but not the fastest — ace bars or clip-ons, single seats, megaphone exhausts & good brakes and handling. Nick rode them to work, to race meetings and he raced or sprinted with them. He was able to experience bigger bikes as a mechanic at work, but Nick says, "not lots of power and CC's for me."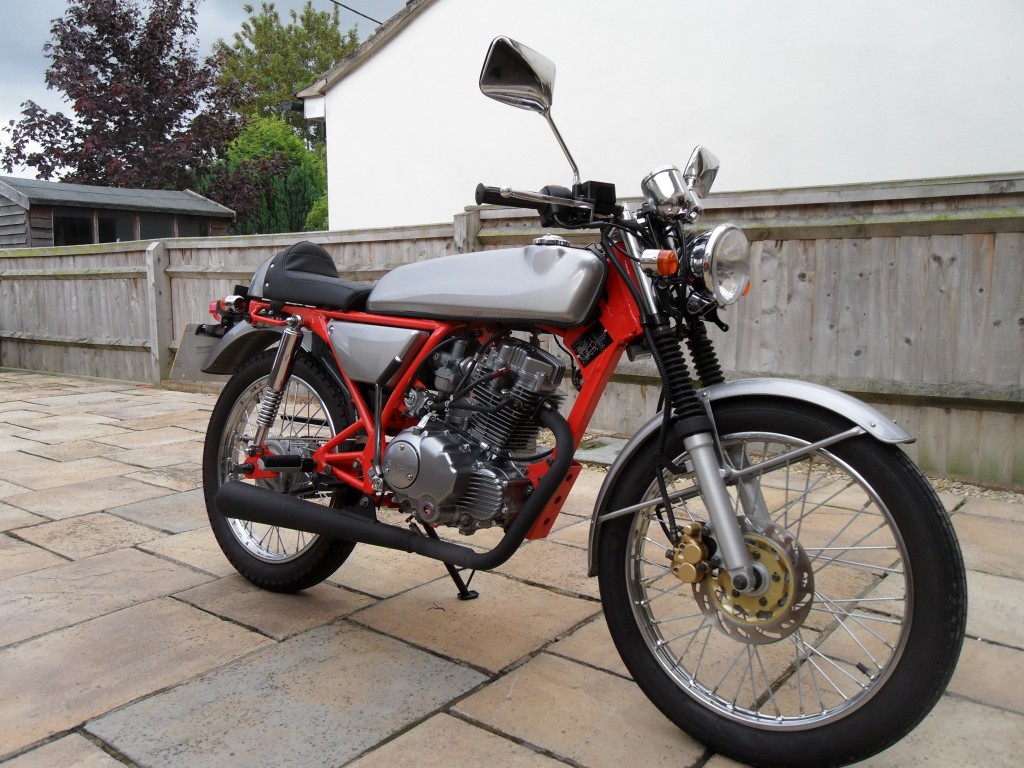 Nick finds himself doing it all again 40 years later with a gem of a little bike — all the looks of a 60's racing Honda 50, but not the engine, a humble CG125 clone. The Skyteam Ace is a Chinese replica of the 97 Honda CB50, which in turn tribute to the CR110.
And Nick was able to double the horsepower! Nick tells us with a tuning kit from OOracing, the power was doubled in a couple hours work. While 4.8hp to 9hp may not be much, Nick says that it is plenty for some fun to be had.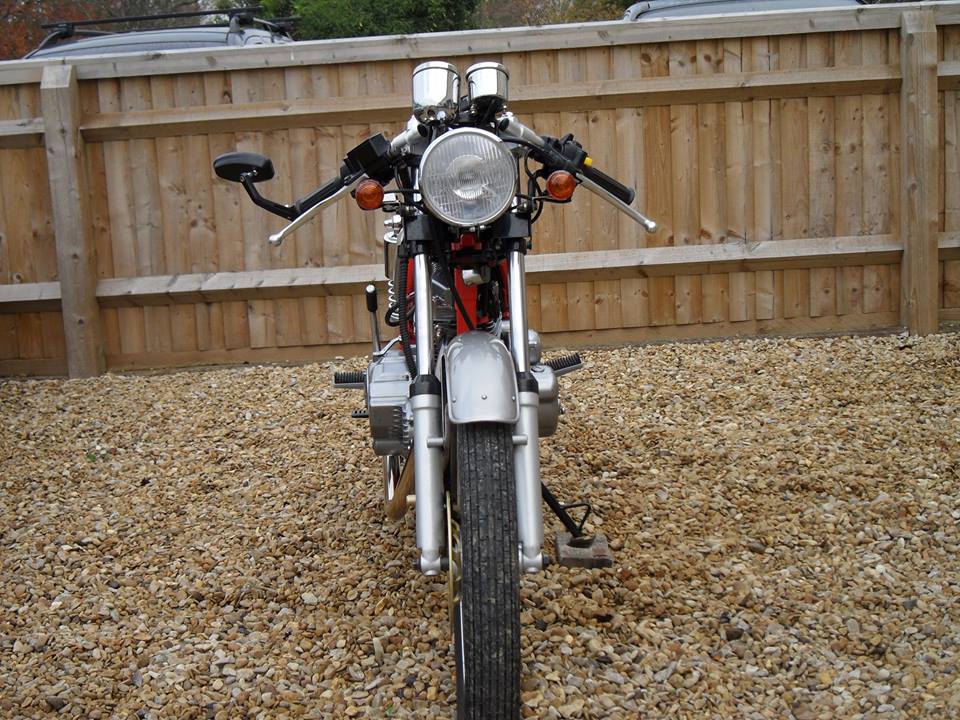 Bigger jets in the carb, uprated CI unit and the all important unrestricted exhaust and megaphone got the bike to go from a learner restricted, to something that can top the speed limit. The mega sounded good and even better once he knocked the baffles out — and the engine revved even freer going to 10k in top gear — "not bad for a pushrod!" exclaims Nick — we agree!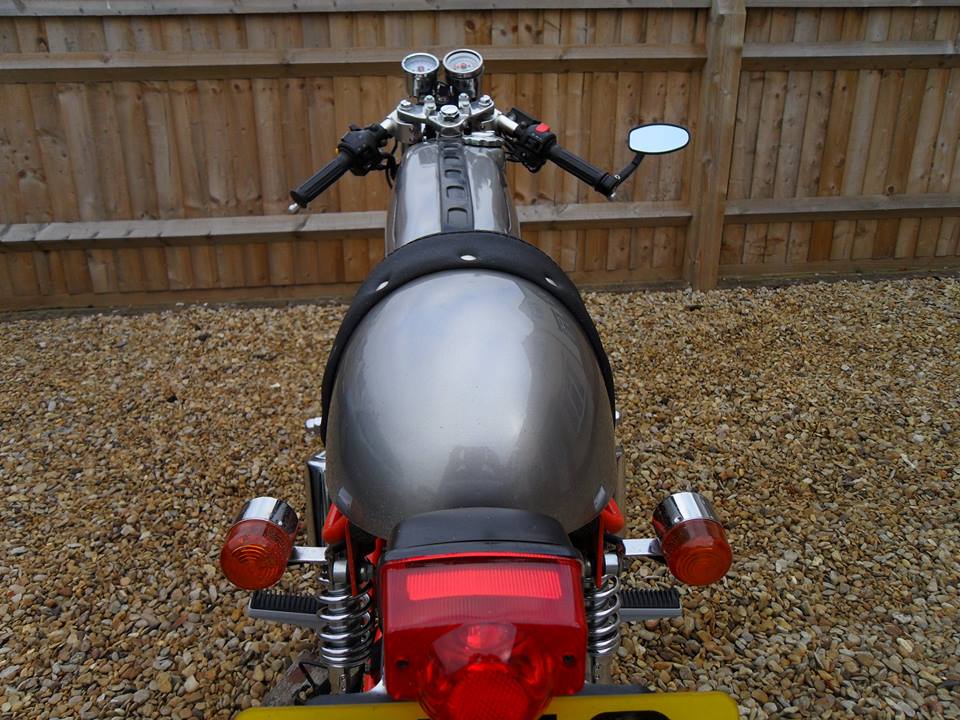 All the badges and stickers were removed along with the rear mudguard, an alloy plate now holds the rear light and number plate. The fork gaiters were removed and Nick put in some spacers to pre-load the front forks while changing the fork oil at the same time. The rear shocks — normally soft with no dampening — were replaced by some that look identical, but do the job properly. A matching rev counter took the place of the idiot lights, and pair of very adjustable clip-ons were fitted.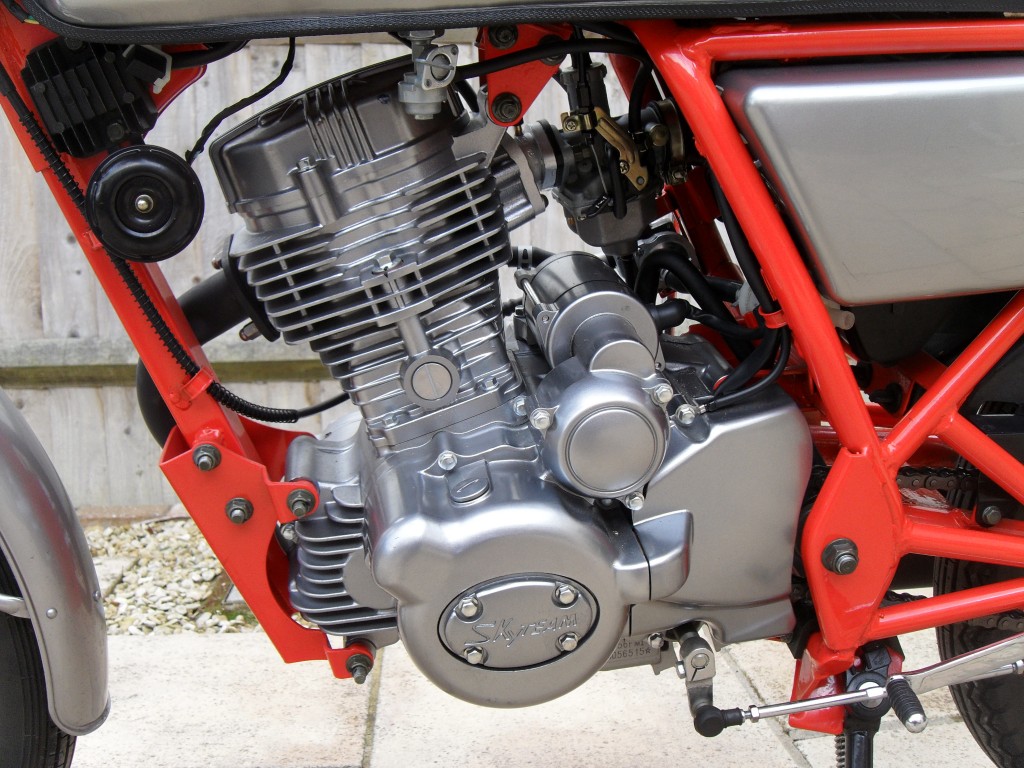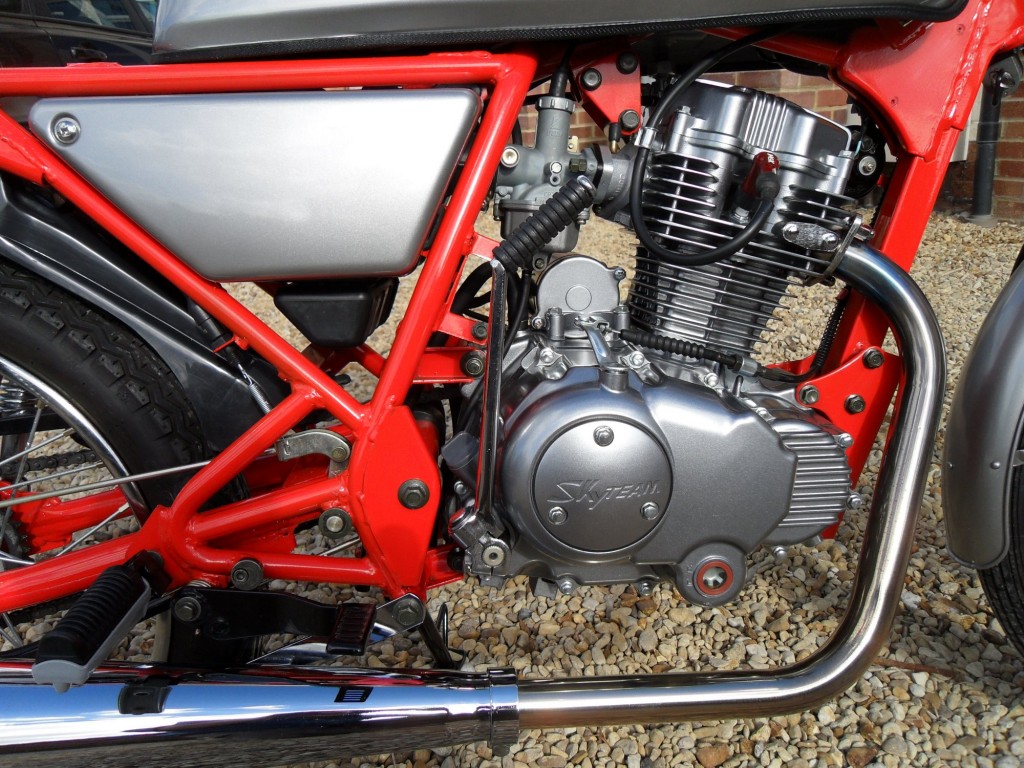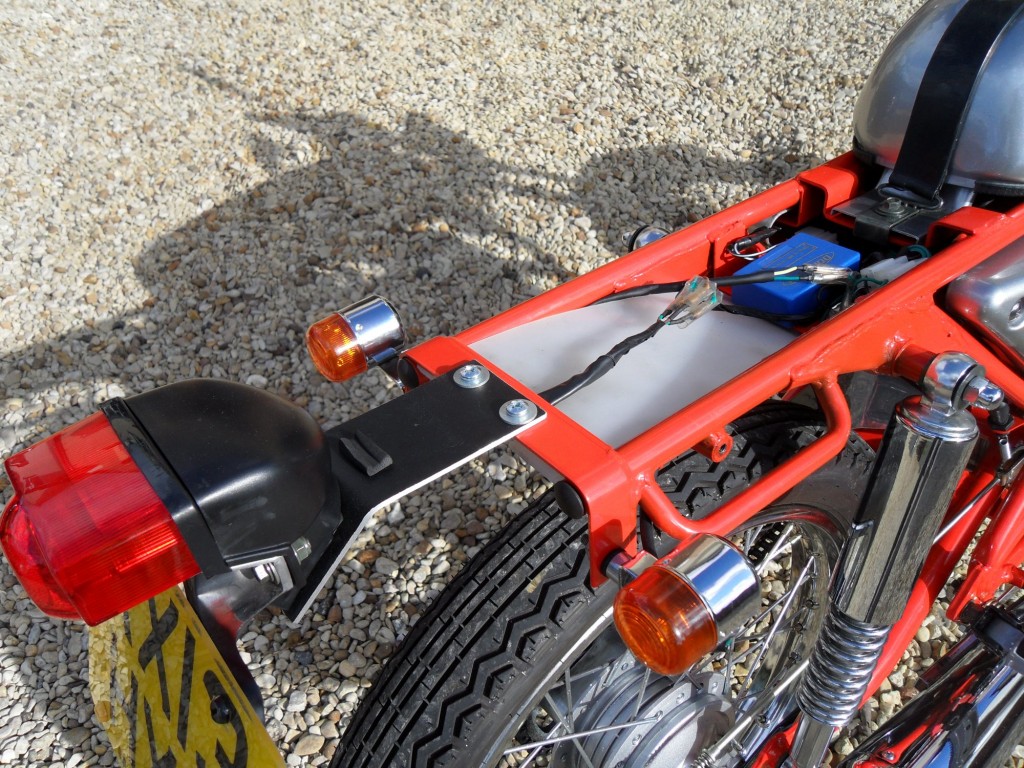 Nick boasts, "Despite being 6'4″ I can tuck in on it and peer over the instruments." Braking was improved with EBC pads and shoes!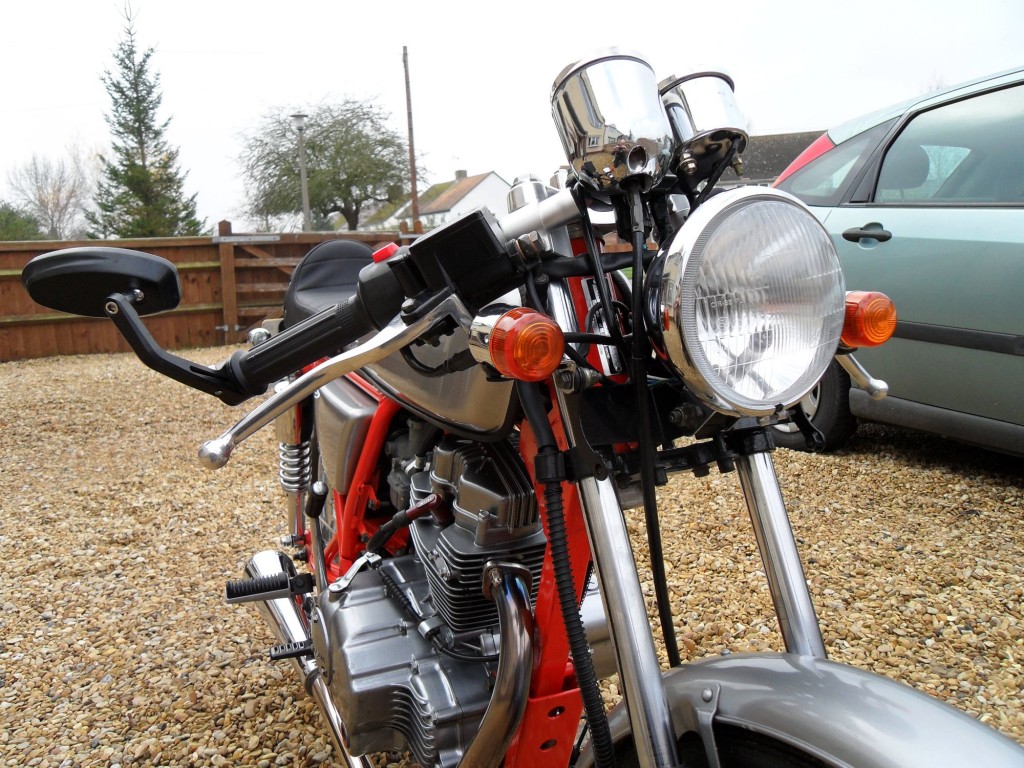 The work on a garage build is never done — Nick plans to polish and gas flow the ports, fit a bigger carb and velocity stack to see if he can get it to the ton -20, just like he did 40 years ago on his race kitted CB92 125.