From the Cafe Racer Facebook group – 1983 Suzuki GS 55oE (although it ain't what it used to be) by Piers Nortons – Edinburgh: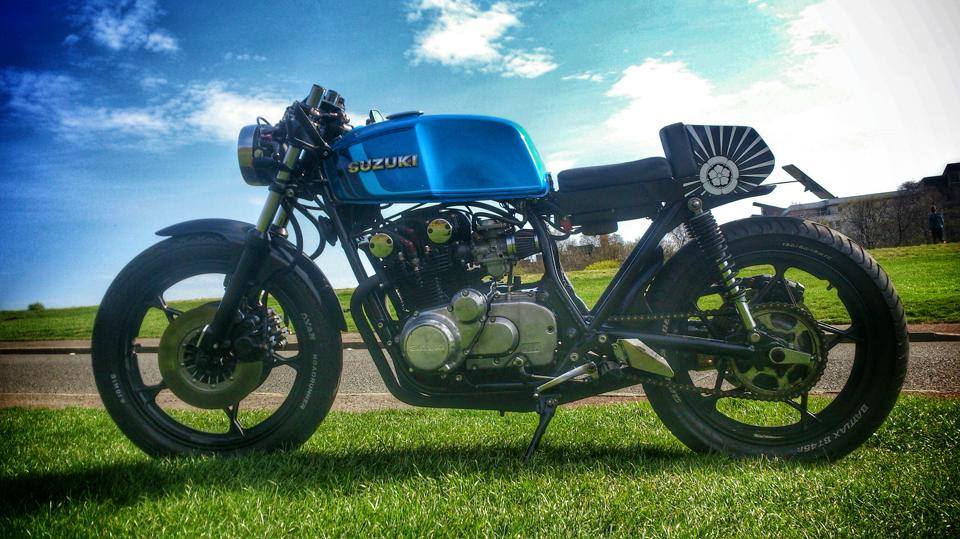 Details from Piers below
1983 gs550e with 1984 gs450st tank (original paint)
Sv650 '01(ish) Front callipers with custom fabricated mounting plates.
Rear propped by 40mm and front dropped by 50mm for more aggressive stance.
Seat unit hand built by myself from galvanised steel with rattle can paint and custom/original decals.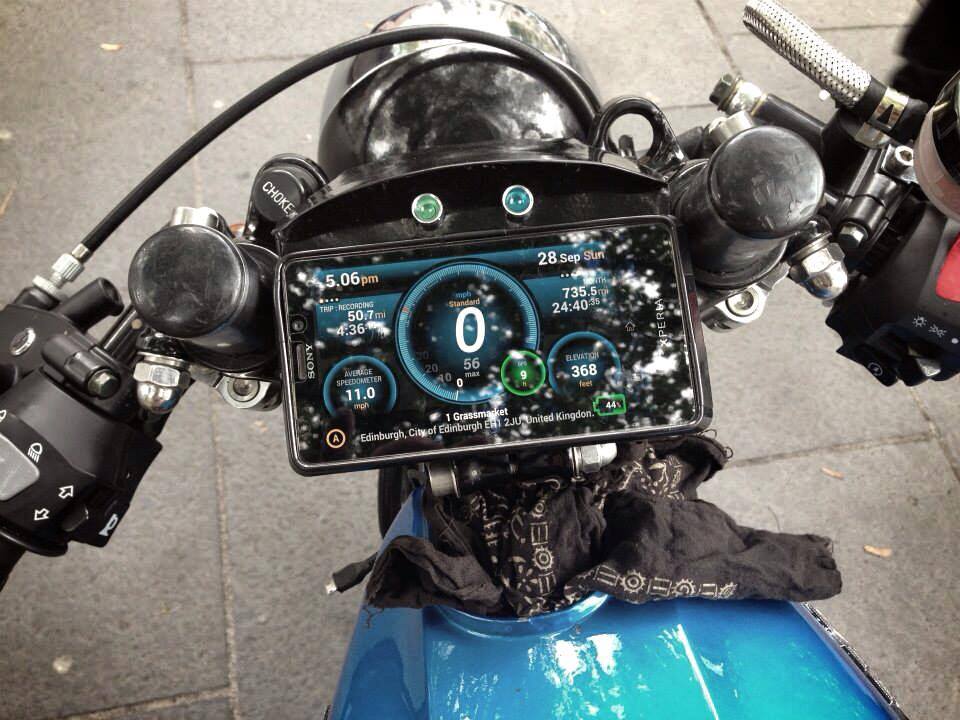 Custom clock dash, holding a Sony xperia phone using apps; Ulysses speedo, Google navigation, spotify, weather pro and Bluetooth connectivity for voice control and music in the helmet.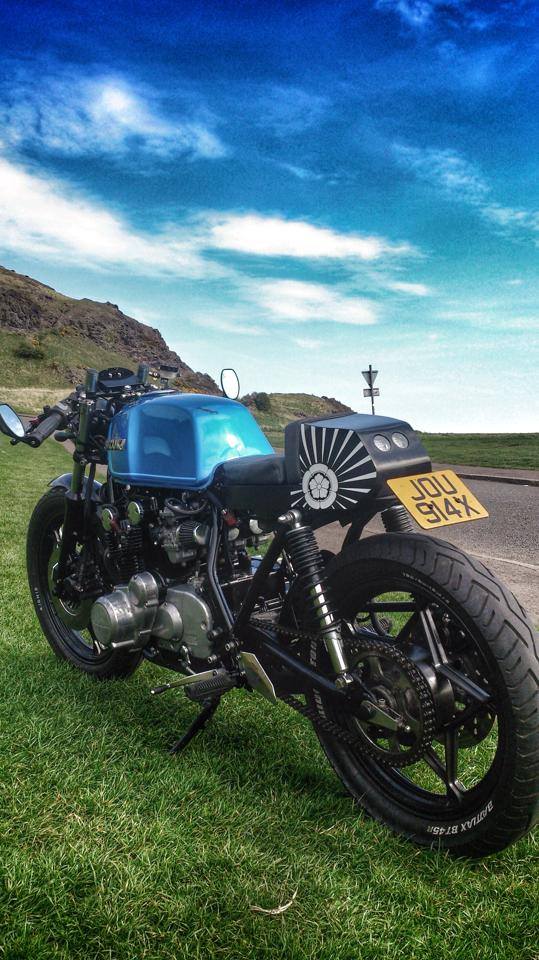 CNC anodized clip on bars
Gsx ('91ish) rear hanger sets
Lithium battery in rear section of seat unit.
And powder coated throughout.