Cato Håkonsen and his Yamaha Yellow Café Fun — 1985 Yamaha XJ900 Cafe Racer.
Meet Cato Håkonsen and his 1985 Yamaha XJ 900 – you won't recognize this bike though (but you'll sure want to ride it)!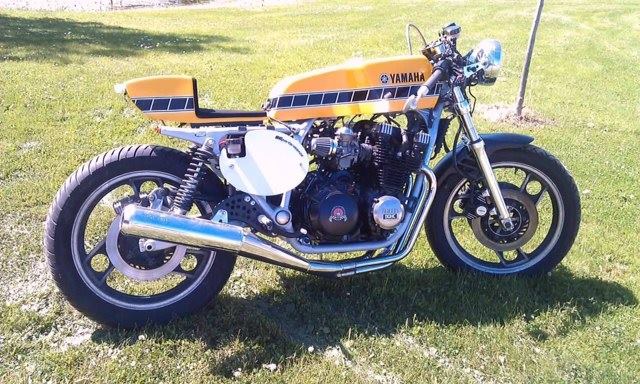 For Cato Håkonsen, this is not his first time on motorcycle, but this time he is having much more fun. He has enjoyed owning and riding two other motorcycles – a chopper and an XT600. While he had fun with those bikes, his current motorcycle – a very stylish 1985 Yamaha XJ 900 dressed in traditional Yamaha yellow with the easy-to-recognize black and white stripe pattern adorning the sides of his tank. This café racer is ready for intense throttle twisting — are you ready for it?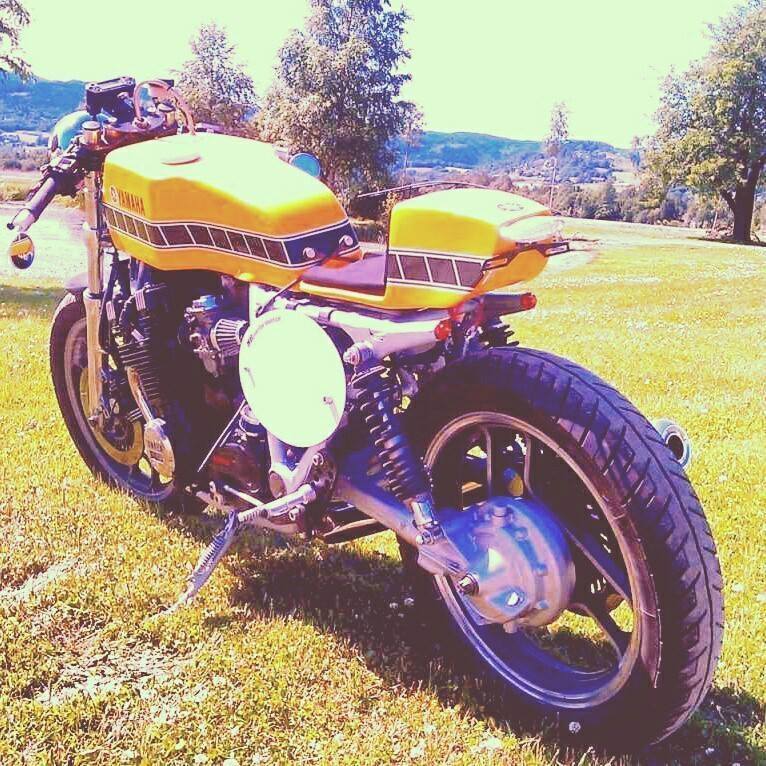 This is Cato's very first café racer and he is happy and fortunate to have acquired from its previous owner who spent an entire winter cutting and redesigning the frame and adding a light from a Peugeot 508 among other modifications to transform this into one heck of a café racer.
Cato's inspiration was Jarno Saarinen – a Finnish Grand Prix motorcycle road racer. I have to say Cato's version is an awesome likeness.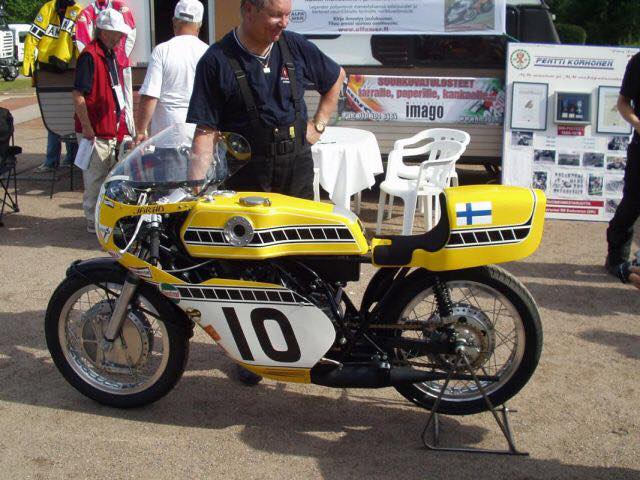 The challenging part for Cato is the lack of time to ride this awesome machine. By day he helps people learn about and purchase Volvo cars so he spends much of his time traveling in an automobile. But he enjoys the Yamaha whenever he can—unfortunately his wife is a bit unhappy because she doesn't get to enjoy the ride due to the single seat setup.
Looking at that single café seat with the low-slung clip-ons, single side exhaust and that oh so awesome Yamaha yellow paint and black and white stripe – it's no wonder this is Cato's most fun bike he's ever owned – wouldn't you want to take it for a spin through a curvy canyon road near you?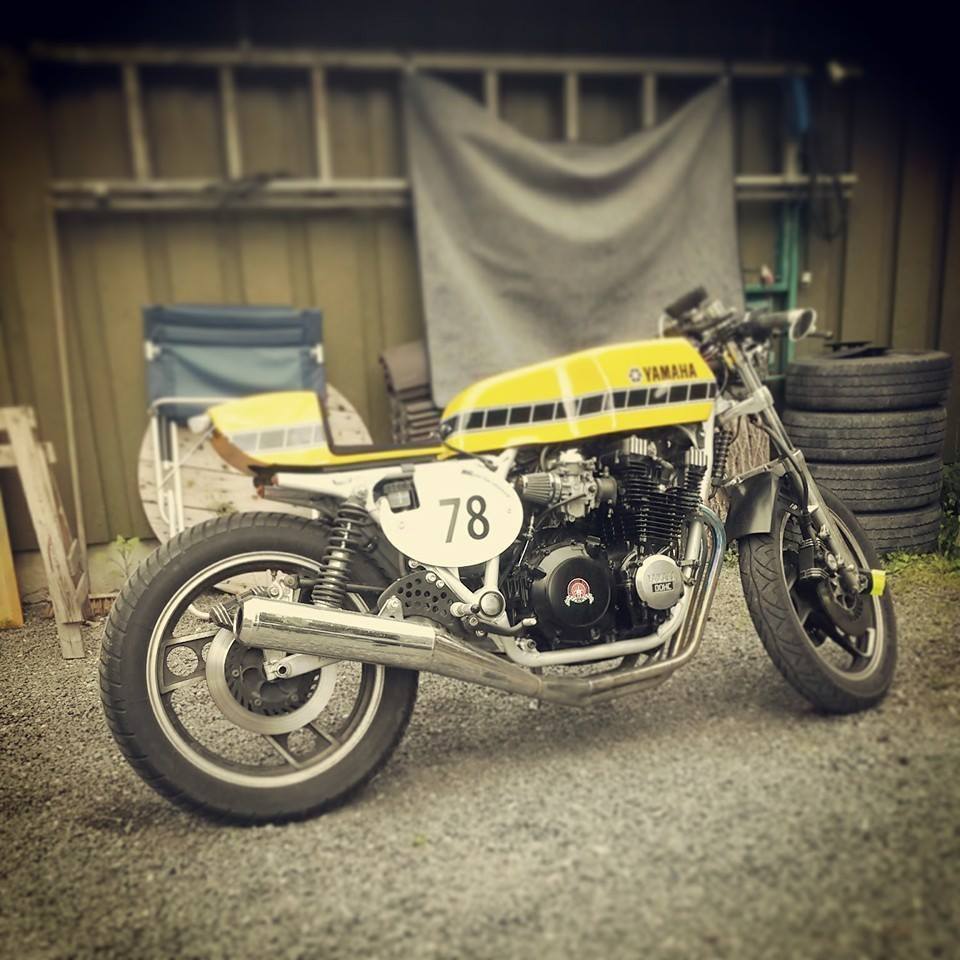 You'll have to travel to Krostadelva Nedre Eiker, Norway (60 kilometers from Oslo) to borrow Cato's bike though. I'll bet if you made the trip he'd let you ride it!
Cato tells Motorcycle Melee that he has a dream of a USA motorcycle tour – along the historic Route 66.
Motorcycle Melee thanks Cato for sharing his story and pictures of that awesome café racer machine.