At 13 or 14 years old, Daniel Tredant was already a visionary – drawing his future cafe racer.
It was later — some 32 or 33 years later — when Daniel realized his dream at what he calls, "the grand old age of 45." His Trifield was a labor of love for about 10 years and the results are stunning. While Daniel tells Motorcycle Melee that this build was merely "only a few parts bolted together," we think it's far more than Daniel's modesty lets on–see the pictures below this post to see for yourself.
When Motorcycle Melee asked to showcase his bike, Daniel told us, "I am not really one to blow my own trumpet." Well Daniel we'd like to blow that trumpet for you because this is one sweet bike–especially knowing that it is a 40-year-old or so bike–wow.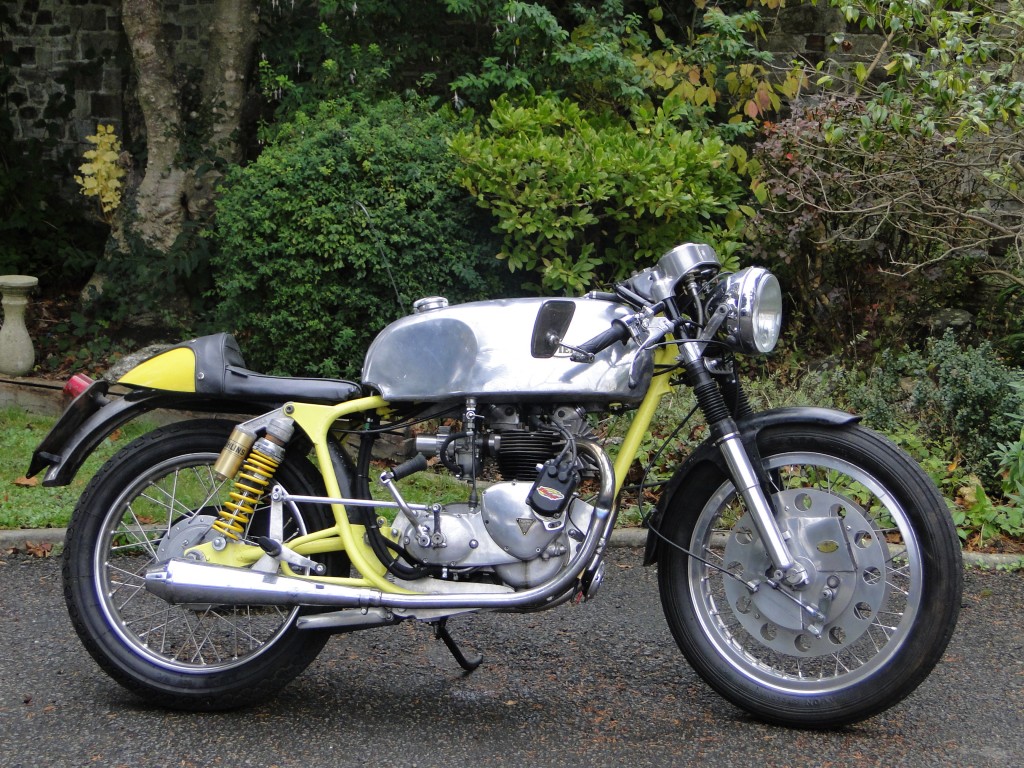 Daniel tells Motorcycle Melee,
I am over the moon to have ridden her for the first time in 40 years or so. I bought the bike from a Hairy Harley rider who bought the bike from a mod in london in the seventies in a box of bits who then carried it around from pillar to post before it ended up on top a spray booth in minehead for 15 years then she finally came to me 10 years ago.

Originally it was a 3ta but the chain had snapped and smashed the engine case which I presume why it was in a box and the in a shed build with a arc welder circa 1960 and was rather shocking so after a complete remanufacture/build etc and a swift upgrade to a t100ss 500cc this is the end result. The fuel/oil tank is beautiful the tickle front brake stops her a treat and hell it goes around corners.
Well thanks so much Daniel for putting in the hours to realize your dream. We love it!
Here's some motorcycle eye candy for your viewing pleasure: