This is a review of the Nelson-Rigg Sport 40 Saddle Bags that I bought from RevZilla in March 2015.


Overall: I recommend these motorcycle saddlebags if you're looking for small, effective, sleek-looking external storage.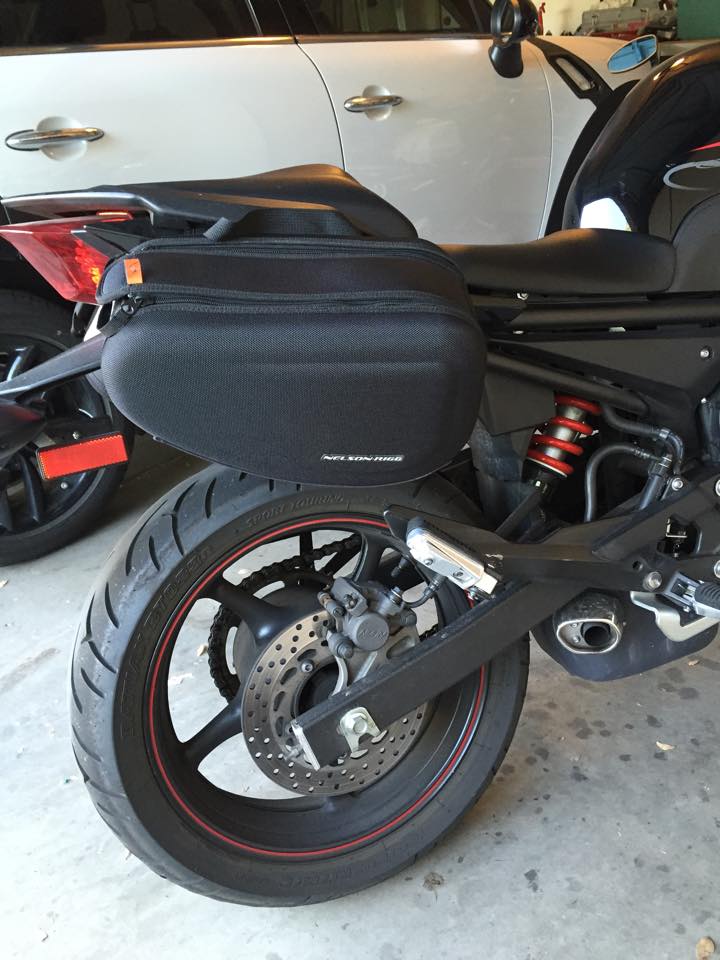 My review:
I needed some external storage because I already carry a backpack with my laptop and work-related files and school books and I needed to carry cold-weather gear for the winter time. I initially was attaching a second backpack to the tank with a bungee net (functioning like a tank bag) but found that in inhibited my handlebar travel when performing tight turns.
I decided to try a set of saddlebags to ensure I did not crash from a tank bag hitting my handlebars. I spent about a month researching the different saddlebags and found these from Nelson-Rigg.
Initially I thought they would be too small, but I decided to try them out anyway. Here are my thoughts.
I have grown to appreciate the storage capacity of these bags. I was able to fit my layered cold-weather gear (long johns, winter gloves, and 2 layered jackets that go under my protective jacket). So this solved my winter gear needs quite nicely. For that reason alone I would recommend these bags.
I have also discovered other uses. For example, I can fit half a 12-pack of soda in each bag which may not seem like much, but I drink a lot of soda at work (I'm a programmer so I need the caffeine). Having the ability to bring soda on the bike to work prevents a major frustration – having to drive the car to work! I've also found that I can pop by the grocery store and grab the necessities for dinner and fit them in the bag – I often grab a cooked whole chicken and stuff it into one of the bags.
So it is a nice convenience that I have learned to appreciate, but it does have one issue that I think if it was fixed would really enhance this bag's effectiveness. The problem is that the straps in the front of each bag were too short for me to connect to the foot peg frame. This meant I had to attach that strap to the frame under the seat. While this works, I feel like the bags would bounce far less if I were able to attach the straps down to the foot peg frame. I think these straps should be longer or at least offer a way to extend the straps or replace them with longer straps.
The rear straps also fell a bit short so I had to attach them together, under the rear fender. This exposes them to road debris and weather so it might cause the strap's strength to break down quicker than attaching to the license plate holder. If you've done the fender eliminator kit, then attaching the rear straps the way I did will probably work for you.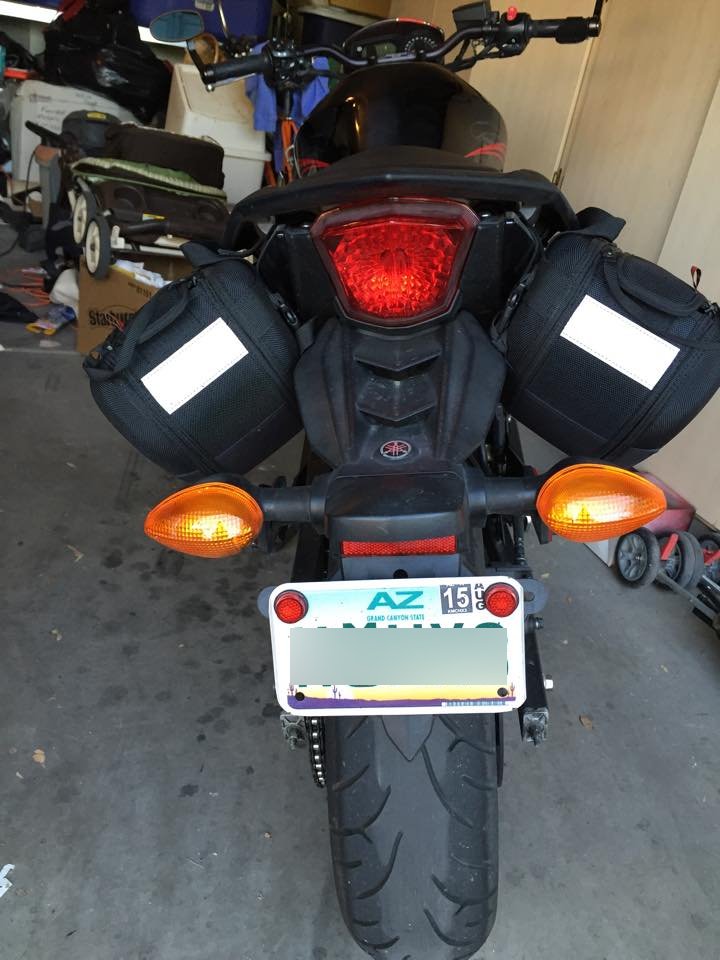 Overall I'm really pleased with having the bags. They look OK with the FZ6R's appearance and I was able to attach the top straps under the pillion cushion and still use its under seat storage on a daily basis.
Check out saddle bags and all your motorcycle gear needs at RevZilla.com