Finding the right motorcycle gear or services is usually challenging. How do you know what your getting will meet your needs? The folks at BikeMinds.com offer a solution for this search–they call it "Ratings and Reviews." Here's more information about their service and their site.

Finding The Best In Motorcycle Gear And Services Just Got Easier: BikeMinds.com Launches Ratings and Reviews
BROOKLYN, New York – March 17, 2016 – Motorcycle tech startup BikeMinds has launched an online ratings and reviews system geared to inspire and help riders in the customization of their bikes. The new vendor ratings system provides the riding community with an outlet for advice and feedback regarding the motorcycle products and services they care about.
If the successes of Yelp and Tripadvisor have revealed anything, it's that consumers are very discerning about where they spend their money. Studies show that over 80% of online shoppers research online before pulling the trigger*, and few consumers can be as judicious as the modern motorcyclist. In a roughly $20 billion U.S. motorcycle industry**, it can be demanding for even the most tech-savvy bikers to find the right part or service that best suits their needs.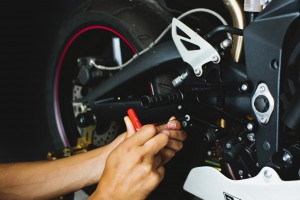 "There are great motorcycle brands out there, yet it can be difficult for even the most tuned-in riders to find them," says BikeMinds founder Malcolm Fontier. "BikeMinds offers a platform for the entire community to share and advise each other efficiently, without having to repeatedly dig through the vastness of the internet."
In addition to reviewing brands and manufacturers, the site's unique social tools also allows users to share photos and reviews of the actual parts upgrades on their own motorcycles.  BikeMinds users can give ratings for categories like build quality, ease of install, and value, as well as comment on how great (or not so great) these upgrades or "mods" turned out on their bikes. In addition to exposure on individual users' profile pages, these photos and reviews all appear cumulatively on each manufacturer's BikeMinds vendor page, allowing the entire community of vendors and riders to see their products in action.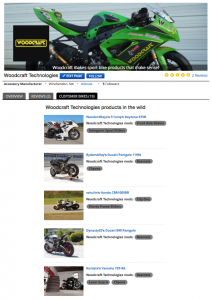 The site already features quite a comprehensive list of motorcycle companies with hundreds of profiles covering everything from large OEM motorcycle manufacturers to independent aftermarket parts providers. It covers a wide spectrum of riding equipment too—everything from makers of adventure touring luggage such as Giant Loop to sportbike performance products from Woodcraft Technologies. The BikeMinds vendor directory also includes photography services as well as motorcycle tour providers and bike rental companies such as MotoQuest, with plans to add service mechanics, motorcycle dealerships, custom bike builders, and rider training schools in the near future.
——————————

About BikeMinds
BikeMinds is a new online platform for the motorcycling community. BikeMinds connects its riders to industry experts, each other, and to the best providers of custom products, rider education, and motorcycle travel services. With a rapidly growing user base and a vibrant community empowered by social technology, BikeMinds enables its users to find inspiration, get advice, buy products, and engage the rest of the riding community. Based in Brooklyn NY, BikeMinds is a company poised to disrupt how the motorcycle industry communicates and does business.